As the home of almost year-round summer, Florida trees should be picked for their shading ability and heat and drought tolerance. But beyond choosing a tree for practical reasons, many homeowners want trees with amazing displays of colors, blossoms, or fruit during the summer. To strike a balance between practicality and aesthetics, the arborists at True Cut Tree Service, Inc. have compiled a list of six trees that are amazing for Florida summers.
Our tree care specialists provide an array of tree services, from tree trimming to tree care assessment. Contact us today to schedule tree service!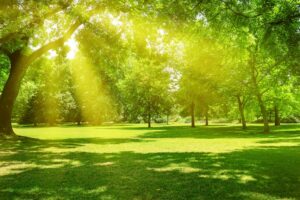 Black Olive
A Florida native, the black olive is a hardy tree that withstands hot weather and gusty winds from hurricanes. This pyramidal evergreen can grow up to 40 feet tall and wide, providing ample shade for the sunny Florida days. It produces small flowers in the spring that last through the summer, which are replaced by small, inedible black fruits that are the inspiration for its name.
Maple
Maple trees are an excellent year-round option, providing eye-catching displays of red foliage in fall and spring. The Florida maple variety won't grow as large as their northern cousins, making them perfect for small to medium-sized yards. Despite their smaller size, they are fast growers and still provide ample shade for sunny days. They're also relatively drought-resistant to stand up to Florida's scorching heat and dry days.
Live Oak
Live oak is a staple of Gainesville scenery, with its sprawling branches often draped in lacey Spanish moss. Beyond being beautiful, live oaks are hardy, with good wind resistance and drought tolerance. They're also huge! Providing ample shade with their massive canopies that can be up to 120 feet wide. However, because of their size, forethought and planning should be made to accommodate their growth.
Banana Trees
If you're looking for a tree as a source of delicious produce, you can't go wrong with the banana tree. Depending on the species you select, your tree can yield very small to large fruits and grow up to 30 feet tall. While they don't provide much shade on their own, you can plant several trees in an area for extra shade and add just the right touch of tropical paradise.
Southern Magnolia
The southern magnolia is another Florida staple, with its dense, evergreen canopies. From late spring through summer, large, white flowers bloom, filling the area with a fantastic fragrance. The trees can grow up to 60–80 feet tall with a canopy about half that size, providing shade all year round.
Royal Poinciana
For frost-free areas of Florida, the royal poinciana is a popular choice. From spring through summer, the tree's entire canopy explodes with vibrant red-orange blossoms that highlight the season. The tree provides partial shade throughout the rest of the year with its soft, feathery leaflets. The tree grows quickly, reaching heights of up to 40 feet tall, and has a high tolerance to drought and heat.